Get the Dream Like Photo Retouched Finish by Colair™, a revolutionized Dinair Airbrush Foundation. Fast & Easy Application results in Natural Flawless Coverage. Get the complexion perfection that suits your personal level of sheer to high, buildable coverage. This amazing foundation dries on contact for a lightweight, radiant, photo finish. Colair™ sprays on smooth resulting in soft youthful looking skin.
Rich in color correcting pigments for a luxurious finish
Rub-proof & water resistant; designed to last all day & night
Ultimate Flawless Coverage for face and body
Mix shades for a Perfect Match every time
Free of Oils, Silicone, Alcohol, Talc, and Parabens
Perfect for any skin type, Non-Comedogenic and Hypoallergenic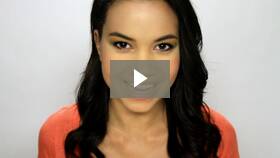 Colair™ Explained
C103
*Alabaster
C106
*Vanilla
C110
*Olive Beige
C117
*Natural Beige
C125
*Lt. Golden Beige
C128
*Honey Beige
C130
*Dk. Golden Beige
C133
*Golden Tan
C137
*Bronze
C142
*Tawny
C146
*Golden Olive
C151
*Dk. Olive
C153
*Soft Brown
C156
*Nutmeg
C160
*Dk. Almond
C163
*Egyptian Bronze
C169
*Medium Brown
C172
*Cocoa
C178
*Hot Chocolate
C185
*Dk. Brown
*Closest matchWarm Tones are even numbers • Cool Tones are odd numbers • Neutral Tones end in 0 & 5
---
Craving vibrant shades that stay true to color all night? Your search is over!
Colair™ Opalescents are highly pigmented shades infused with sparkle to let you stay gorgeous no matter where you are! Let these dazzling shimmers saturated with vivid pigments enhance your creativity. With these sultry colors, let your look jump to the next level of sophistication.
Rich intense pigments mean less makeup with bold results
Gorgeous rub-proof & water resistant shades last all day and through the night
Blend and layer colors to express your individuality
Luxurious micro-fine shimmers spray evenly on face & body.
Free of Oils, Silicone, Alcohol, Talc, and Parabens
Perfect for any skin type, Non-Comedogenic and Hypoallergenic
DATE NIGHT
SHOCKING
VANITY
LADY LUCK
AZTEC GOLD
24 CARAT
APPLETINI
ATLANTIS
VILLAIN
ESPRESSO
PHANTOM
ENCHANTED